Faryal Makhdoom, wife of the famous boxer Amir Khan was bashed for using a word on her Instagram picture. She uploaded her picture and captioned it using the word 'paki' referring to herself. After hate comments started pouring in, she apologized on her Instagram stories,
"Sorry guys, I'm American and saying p*** – short of Pakistani isn't offensive here. But I believe it is in the UK, so apologies,"
"I'm fully Pakistani myself so I would NEVER mean to say it in any wrong way… apologies x."
"Hey guys! Huge apologies for any offence caused – as a Pakistani myself I don't deem shortening the word offensive esp as we use it so openly in the US however I totally understand why it can be perceived that way. I didn't mean any harm whatsoever. Apologies."
Here's her Instagram story where she apologized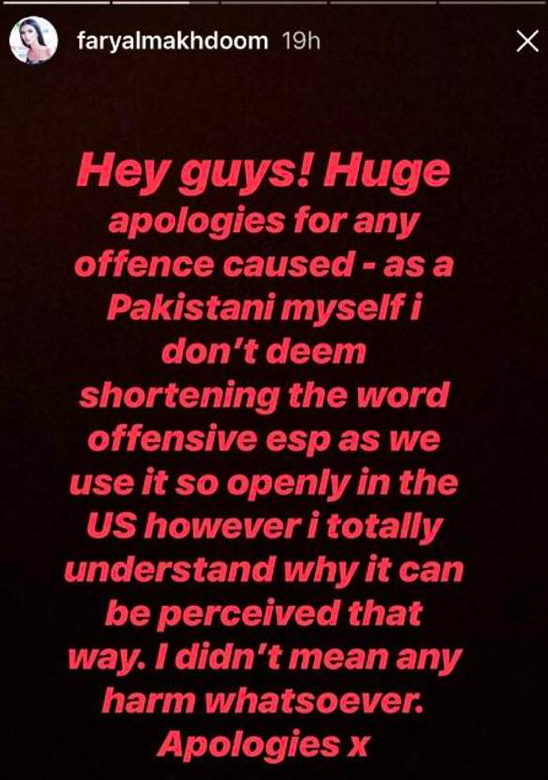 The famous makeup guru after being criticized by her 861K followers on her picture on using the racial slur then swapped the word 'Paki' to 'Pakistani'.
Here is her post on Instagram and she later changed the word…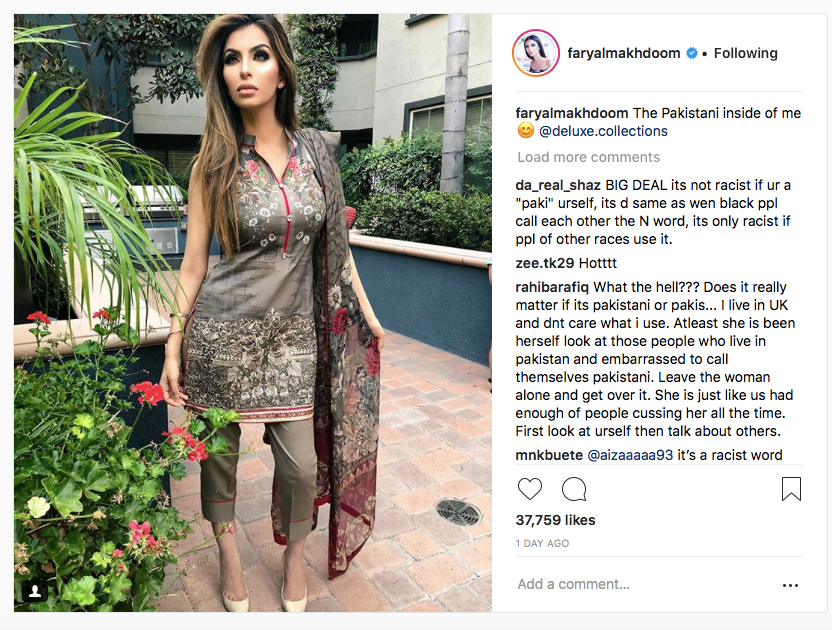 The hate comments by her followers were as follows,
UMM..?
REALLY?
OKAY..
WELL WELL..

REALLY?

But there were some supporters as well,
YES..WHY?

WE AGREE..

TRUE..

TOTALLY AGREE!!!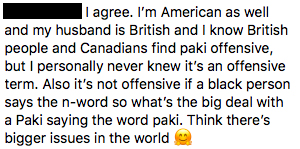 YESS… FINALLY SOMEONE SAID IT!

While others couldn't stop admiring her outfit,
OO LAA LA

AHAA!

OH YES!

SOME PEOPLE WERE CONCERNED ABOUT NAZAR TOO!

YESS

AND SOME FREE FASHION ADVICES!

It is important that people don't jump to conclusions and start blaming others for using words, as they might have different intentions of using it. Even though racial slurs exist but to start bashing one another is wrong on so many levels. It is important to practice tolerance and respect the opinions of others!
Let us know what do you think about all this in the comments below!