Madiha Imam is one of the most versatile actors in our entertainment industry, who always stands out for her impeccable acting skills. Have you checked out her latest bridal photoshoot?
The audience adores Imam, who is climbing the success ladder slowly and steadily, for her natural and realistic performance.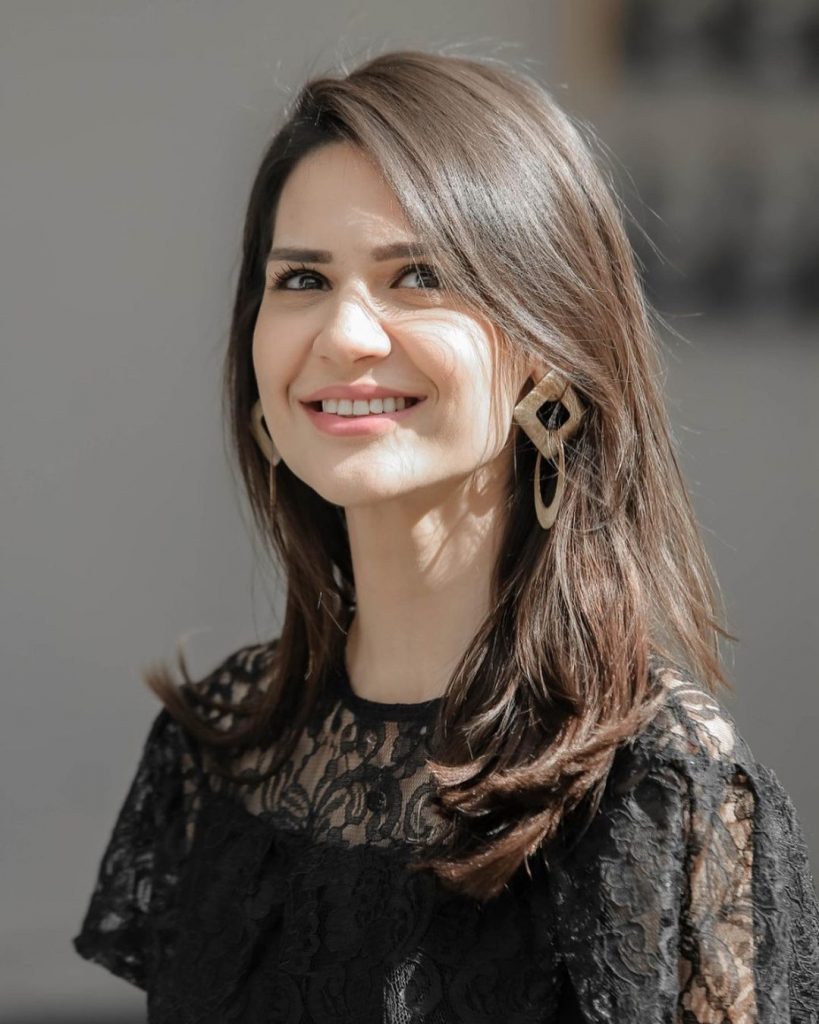 Before kicking off her acting career, Madiha was a VJ in Pakistan and hosted her own show called Weekend With Madiha. On the work front, the VJ turned actor is currently working alongside Faysal Qureishi, Gohar Rasheed, and Momal Sheikh in Dil-e-Momin.
Imam is quite selective about her projects; Dhaani, Zakham, Dushman-e-Jaan, and Ishq Jalebi are among her many successful dramas. She is known for portraying innocent characters and garnered praise for her performances.
The Safar Tamam Howa actor along with Nabeel Zuberi starred in the bridal campaign of Maria B's official jewelry, in which she looked absolutely beautiful.
Have a look at the pictures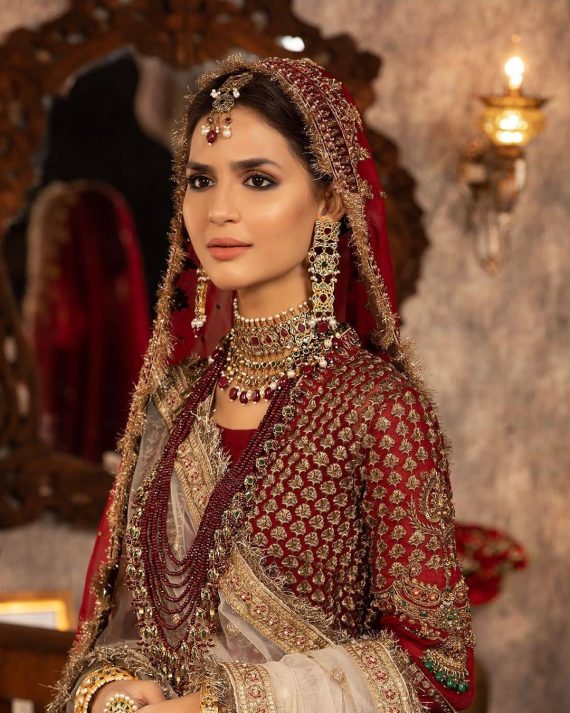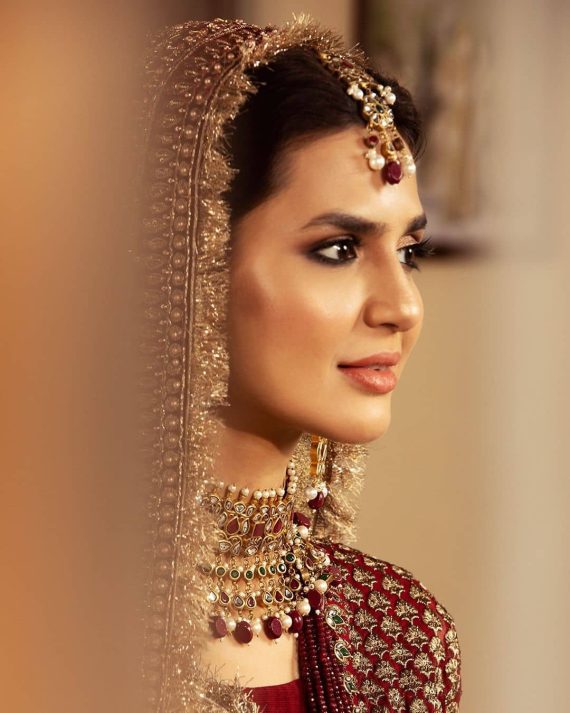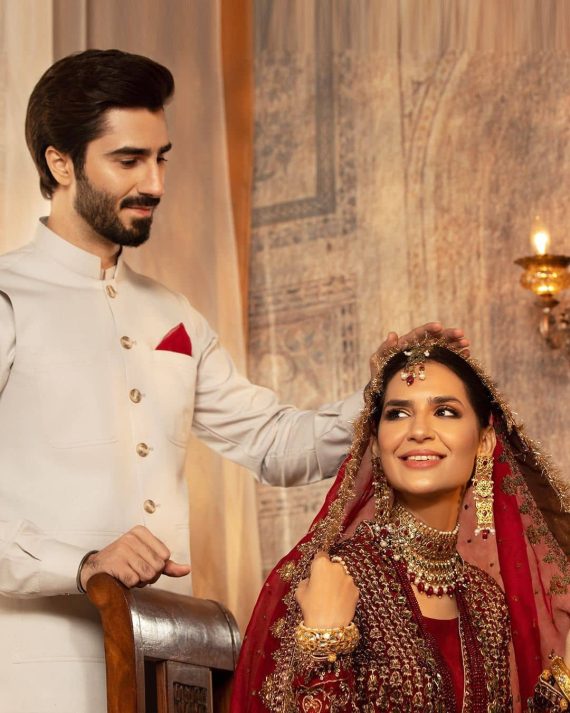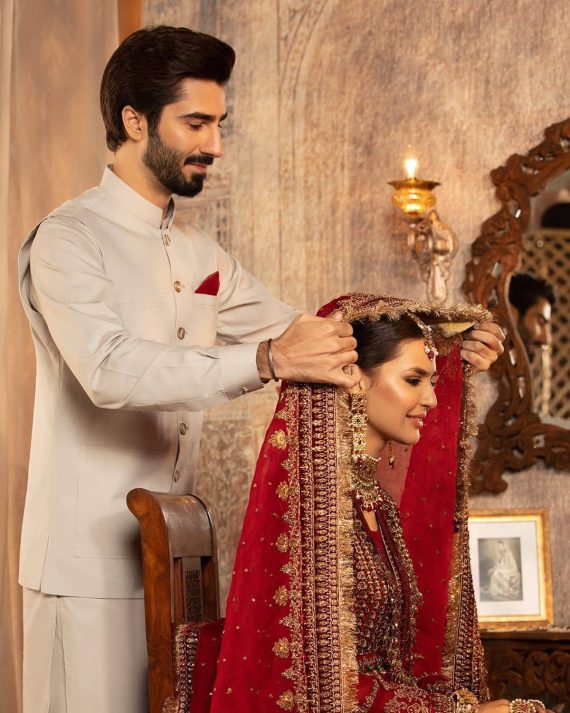 Just look at her! Doesn't she look like a traditional old-style bride in a pure maroon bridal dress with perfectly matching jewelry? More so, the classic brown eye makeup in contrast to the dress and glowing jewelry is adding up to the grace of this attire. We are absolutely loving this look.
The 30-year-old also appeared in Bollywood movies a few years back. She played the supporting role of a 16-year-old girl, Anna, alongside the veteran Indian veteran actor Manisha Koirala.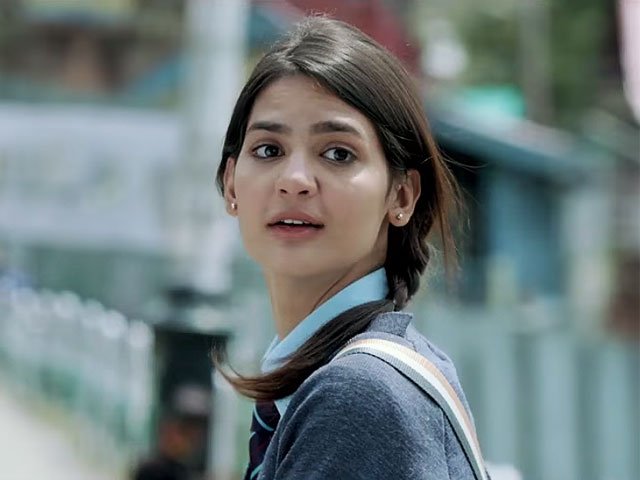 Imam plays a pivotal role in the film as she makes an attempt to help Koirala deal with pain and loss through fake love letters. This gives Koirala a sense of belonging to someone who does not exist. And from there the story takes a turn. What follows is Imam's struggle to find Koirala who is chasing behind an imaginary man.
However, the film was not released in Pakistan due to which many people are unaware of Imam's debut in Bollywood. The actor previously spoke on how her mother reacted to the Bollywood offer and also shared her experience of working across the border.
Actor Maya Ali recently modeled for her own clothing brand and looked absolutely stunning in an exquisite red bridal ensemble. Do check it out!
What do you think of this story? Let us know in the comments section below.