Since the last few years, our history of respecting every individual despite their social situation has somehow vanished into the air. And well, the credit for that goes to our much-loved politicians. As per today's fact, there are millions of Pakistanis out there who are striving to fight against poverty but have failed miserably because government assistance to them has become a joke. Well, how could we expect our luxurious politicians to actually taste how starving feels like when they are actually playing in billions? Recently, this debate targeted Maryam Nawaz because of her expensive attire and here's the picture that caught everyone's attention…
A VALID POINT.
Louis Vuitton shawl. Price Rs.1 lakh 80,000. Rolex President White Gold. Price 28 Lakhs. JALSA in a city where average income of a person is Rs.11,000 a month. 21.9 years of income of a person attending this Jalsa on @MaryamNSharif shoulders and the right wrist. PAKISTAN ZINDABAD pic.twitter.com/wLNhk0mT8b

— Mir Mohammad Alikhan (@POSITIVEiBANKER) January 27, 2018
The daughter of former Prime Minister has always been on the forefront when it comes to PML-N power show. Though this time, the tables turned and instead of her statements, people calculated the stuff that she was wearing at a place where people could only wish for it or see it on their television screens. However, she wasn't the first one to face criticism over her luxurious lifestyle. But people affiliated with PML-N for sure are amongst the favorites, maybe that's why they get bashed over and over again, over the same topic.
WOAH A LOW PRICED WATCH!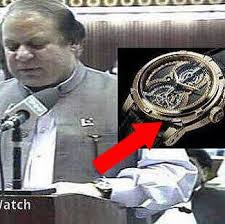 Although in the previous events, our politicians have given us ample example of such incidents. Nonetheless, our people need to understand that our innocent politicians have decided not to be poor not even for a bit. So, it's never an option now because they have access to our hard earned money. It's just a hot topic for them to debate upon, yet when it comes to experiencing it, it's a big no-no for them.
THEY ARE FIGHTING AGAINST POVERTY BY OWNING AN EXPENSIVE CAR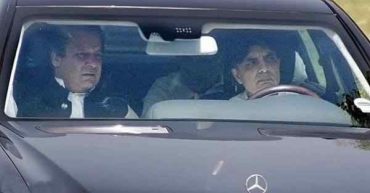 THEY ARE NOT THE ONLY ONES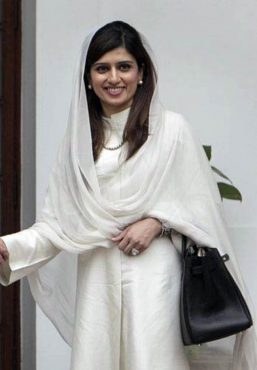 Having an off-shore account, money laundering, flaunting their expensive belongings and traveling in luxurious cars is now the new way of politicians to finish poverty from our country. This might not seem logical at all, but for them, it is. And just a reminder that they are ruling us to brace yourselves to see more of it or start raising your voice and use your power to vote, wisely.
If you liked this article then like, share and comment down below to us your feedback.