Controlling your weight is every woman's struggle. But, guess what! Television host Nida Yasir has recently revealed how she lost three kgs of weight in one week. And, we have her secret for you now!
"Lost 3kgs in one week. yipee," said Yasir on Instagram.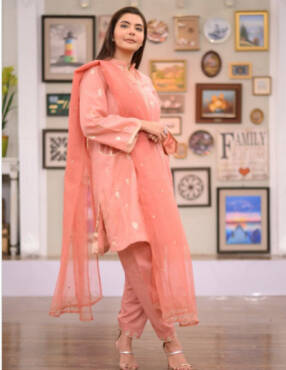 Yasir shared a post on her Instagram about losing weight on which someone inquired about her diet. While replying to her fan, the 'Good Morning Pakistan' host revealed that she had watermelon for three days. Yes, watermelons!

Replying to another comment, Yasir said that she did not eat roti, cheeni and chawal (bread, sugar and rice) at all during the diet.

She had earlier confirmed that she was "working hard to reduce her weight." Yasir also wanted people to wish her luck."You need this and eat healthy with lots of water."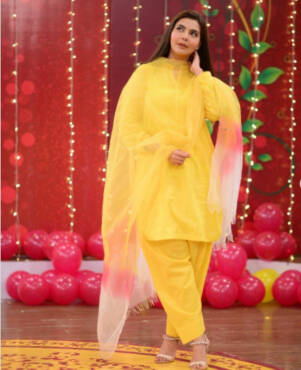 Well, TV show host Nida Yasir is not alone as it looks like PML-N's Maryam Nawaz is also on a diet these days.
In a viral photo, Maryam was seen holding her steel cup (yes, the very 'magical' steel cup which started a whole new controversy). A Twitter user noticed the glass in her hand and asked her, "Are you having lassi, Ma'am?" as she tagged Maryam. And, here's what she had to reveal!
I wish I could have it everyday but I have to watch my weight so coffee only ? https://t.co/oaXB2v1hKW

— Maryam Nawaz Sharif (@MaryamNSharif) May 25, 2021
Another follower tweeted that being a Lahori and not drinking lassi is a 'crime', to which Maryam responded with a helpless face emoji, "Isn't it?"
Tsk, Tsk. So much work to reduce some kilos of weight and look good. Well, no other choice, sadly. We wish them both all the best while we get back to our diet. Sniff*
What do you think of this story? Let us know in the comments section below.