For a few years now, model turned actress Sadaf Kanwal has been among the more bankable faces in the fashion world. With multiple 'Best Model' attached to her name and a number of high profile campaigns, she made her way to the silver screen in 2017, with two diametrically opposite roles.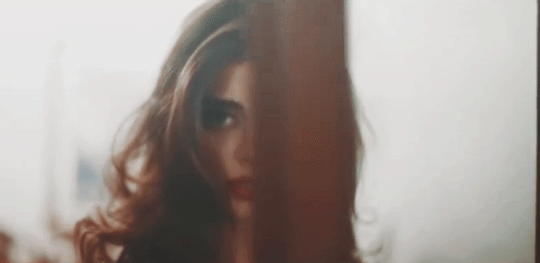 Kanwal starred as the happy-go-lucky Sharmeen (alongside Osman Khalid Butt and Ainy Jaffri) in Balu Mahi and also starred in the sequel of Na Maloom Afraad 2, albeit in a smaller and somewhat controversial role.
Kanwal continues to keep an eye on global fashion happenings, she sees acting like her true calling and intends to pursue it vehemently. Her links to the world of fame go beyond these two films; her paternal grandmother, Salma Mumtaz was a film star in the sixties while her aunt Nida Mumtaz, recently featured in Mehrunisa V Lub U.
Basically, with her thick eyebrows, acting skills, and that kick ass hourglass figure – Sadaf Kanwal is all geared up to be that warrior princess who's going to conquer everything she puts her mind into.
Currently, Sadaf Kanwal is having a ball in Thailand and the actress shares a few pictures on her Instagram. The pictures are really bringing out the wanderlust in her and we're digging her vacation pictures! Have a look…
Sadaf wrote, "Take me home where I belong" under this really cool picture!
This is just wow!
Over here, Kanwal is all smiling in this uber chic white dress!
Doesn't she look adorable? Although, people did not hesitate to share their feedback on the picture above and we weren't surprised by the criticism. Check these out!
The ghairat parade just woke up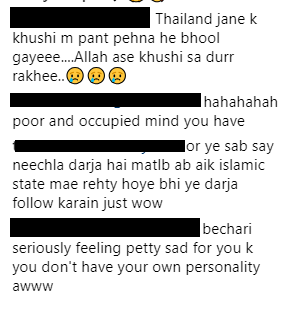 And the Muslims are out to spread their knowledge!

And this just takes the cake…
It's just sad how people NEED to comment under everything they don't approve of. Isn't the simple solution to avoid all of this drama is to unfollow the celebrity that you don't like?
Although, the girl really keeps shooting herself in the foot time and time again – remember her awkward #MetToo comments made on the 'Tonight With HSY' Show? Well, the model was asked by fashion designer HSY on what she thought about the global movement, to which she responded; "you know aap ke saath Me Too jab ho, tab boldo. Baad mein apko yaad aa raha hai Me Too. So, I think jab ho boldo.
This certain sentence really triggered a lot of people to lash back and since then Kanwal is just in the limelight – getting all the attention and maybe giving a reason to people to be vocal. What do you have to say about this? Let us know in the comments section below!