Even though Sahr Eqbal belonged to a small town, she always dreamed big. She always wanted to make a difference but the notion, 'LOG KIA KAHEIN GAI' haunted her dreams. Yet, she pressed forward, now she works for the government and runs a PR company dedicated to sports in Pakistan.
"Trust me in small cities, like Sahiwal this phrase (log kya kahein gai) has become part of our family system. It doesn't let us follow our dreams, trapping us in that atmosphere," she says.
Currently based in Lahore and working as a government officer for the government of Punjab; along with running her own PR firm with partner Maheen Hussain. Sahr claims her PR firm is the only "all women" PR firm looking after sports projects.
We looked after the PR of Leisure Leagues and Hockey World IX and also some part of brand PR in terms of PSL.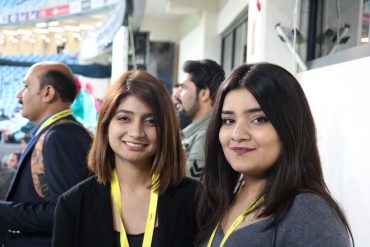 She got her early education from ST. Mary's Convent School, Sahiwal and had to move to Lahore when her father got posted there.
"During school, I was a restless soul, always wanted to make a difference but since I was in a small town, there weren't many platforms available for me. Mostly parents were not keen for their daughters to come into the limelight," says Sahr
After getting her admission in Kinnaird College for Women in English Literature, Sahr started to see the change,
"Kinnaird is an amazing institute. There, I got to see the various shades of women. I would not call them bullies but girls who would judge you by the type of brands you wore," Sahr recalls.
Since Sahr wasn't brand conscious and extremely skinny, she became a punching bag,
"When you are a teenager, you don't know how to cope with these negative emotions. These emotions can either become your strength or the reason for your destruction," she explains.
The comments never broke her rather she used the energy to achieve her goals, she says that the one thing that she still wanted to do for herself was to stand up and tell them (the bullies) that the outside world is beyond superficial things.
Sahr was always fascinated by journalism opting for print journalism she worked at two major newspapers in Lahore as their writer. During the period, the PR industry started to blossom and she joined Moody's International as a media consultant and after that Encyclomedia PR.
She got married when she was 24 and she still continued to follow her dreams,
"I was always scared about the fact that husbands do not support their wive's dreams but luckily my husband is my pillar of strength."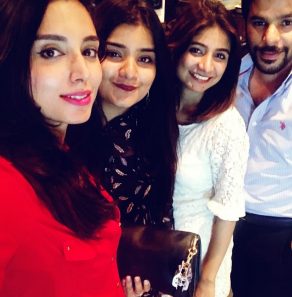 After her marriage, she decided to work for the government department,
"Since I had a passion for PR, by now, I just couldn't get it out of my system. One day, Maheen came over and talked to me about forming our own PR firm, at first, I was reluctant as I did not have the confidence to handle the pressure from my current job plus the PR company. After much insistence and support from Maheen, I decided to give it a try. We did PR for multiple renowned brands and artist management but sports is a different, diverse field and we really wanted to explore the field. So, here we are," she recalls.
When you think about sports, you always associate males with it, we have anchors like Zainab Abbas but there are very few of those,
"People are not ready to see two females running around and feeding the information to the press. When we started with Leisure League, we witnessed that the entire field is full of men and we were the only females running around.
This was when Sahr and Maheen concluded that it is very easy for women to work in the fashion industry but almost impossible for them to work in sports. In Pakistan, we only have a handful of female sports reporters, anchors but almost no female publicists,
"We took it as a challenge and decided to work solely for sports," laughs Sahr.
She got married into a family with a rural background,
"I was scared of giving up my dreams. The girls in that respective area were not allowed to work and I could hear their murmurs that she is from the city and she would take the guy back with her," she talks about her marriage.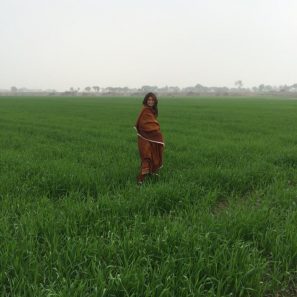 She wanted to break that notion and started contributing to the agriculture as well,
"It wasn't for myself rather because I wanted to change the thoughts about the females living in that society. Even if they are living over there, they can still encourage empowerment. I believe empowerment isn't confined to the women who are working in schools or in offices, empowerment can be seen in villages too where females are working shoulder to shoulder with their men in the fields. And this is the reason why I encourage female labor working on my agriculture land."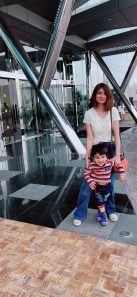 Apart from being a government employee, a publicist and an agriculturist, she is also a mother. The challenges she faces as a working mother are a different story,
"There are a zillion things that you have to carry along to prove your worth. You cannot ignore your home at first; I am lucky because my mother looks after my son during my office hours," she explains.
There were times when she wanted to quit everything but her husband and her mother were there to support and push her,
"A support system is very important for any working woman," she concludes.