Women smoking has always been a controversial topic in Pakistan. The stigma attached to it is indelible. Our sexist society fails to understand that smoking is not only injurious to women's health but also men's. But no. How can a woman smoke? It burns their honor!
Zarish Grewal is a Pakistani model and a popular Instagrammer. Her Insta-feed is full of her modeling pictures that are being watched and appreciated by thousands of her followers.
Recently, Grewal's picture got viral on social media for all the wrong reasons. The model shared a picture of her having puffs from a cigarette. The caption of the post read 'Normalizing Female Smokers'.
Soon, her Instagram flooded with moral policing. People were quick off the mark to pass on shameful and derogatory comments. And why? Simply because the person holding the cigarette is a woman!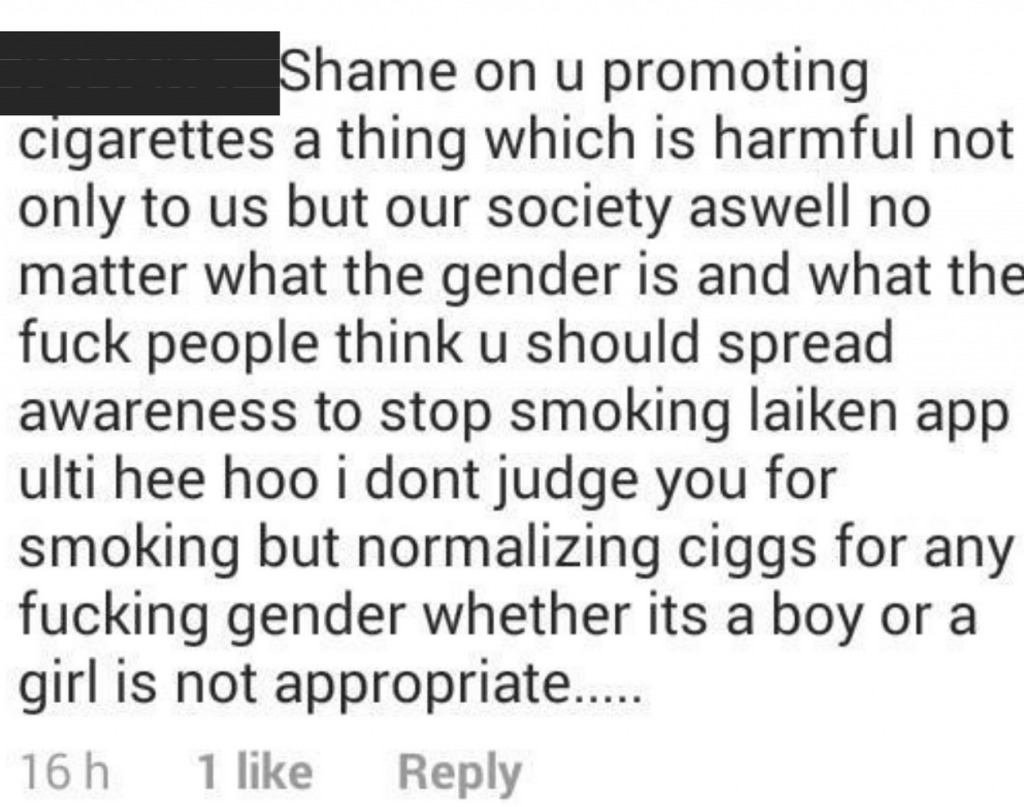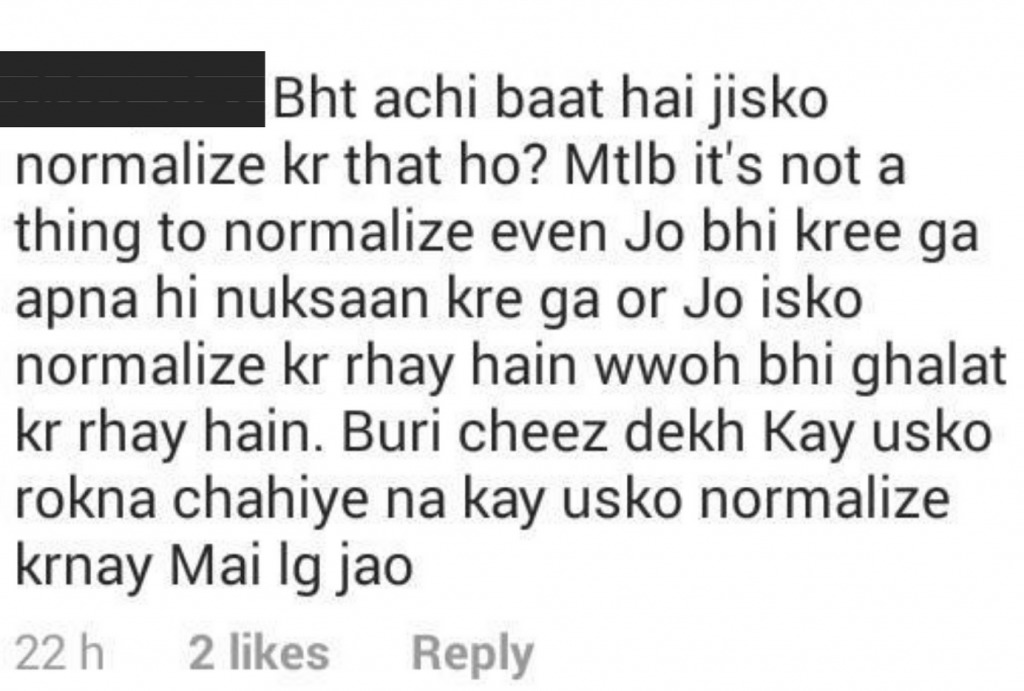 All it took was a photo of the 22-year-old Instagram star to share a photo holding a cigarette to stroke a social media storm. What baffles us is how the young model is bashed for doing something millions of others do regularly.
Zarish Grewal hits back at trolls
The hateful comments did not seem to bother the model as she shut down all the key-board warriors in the best way possible.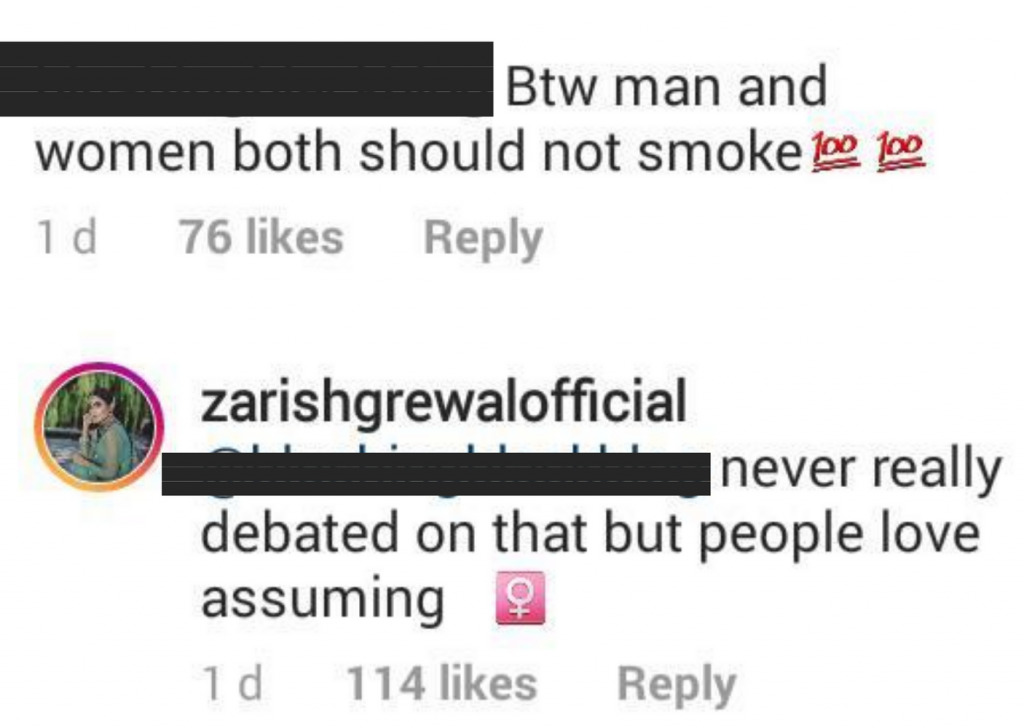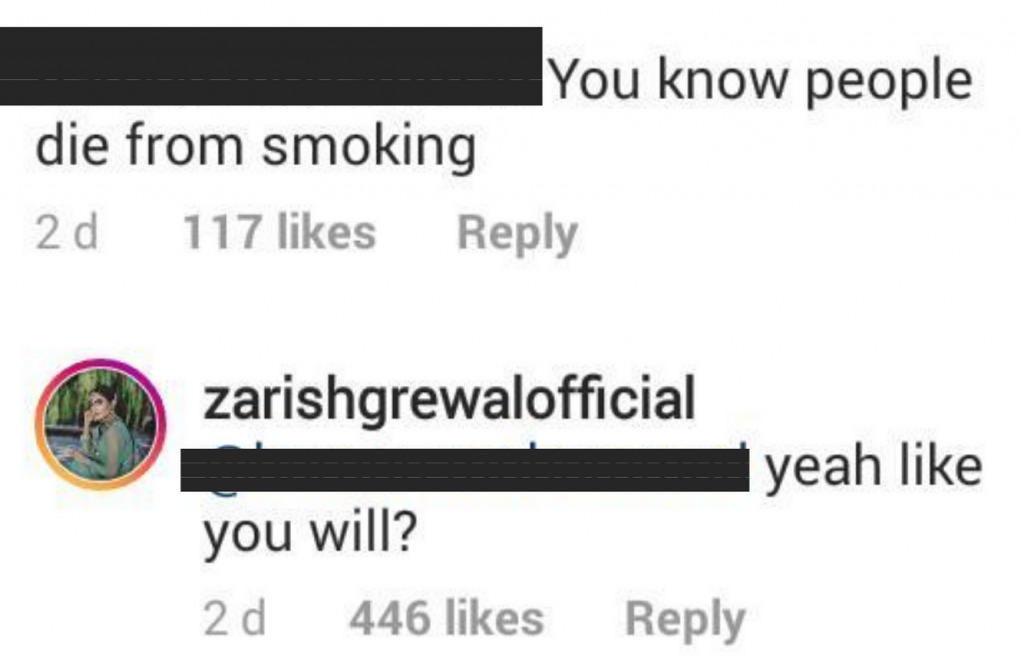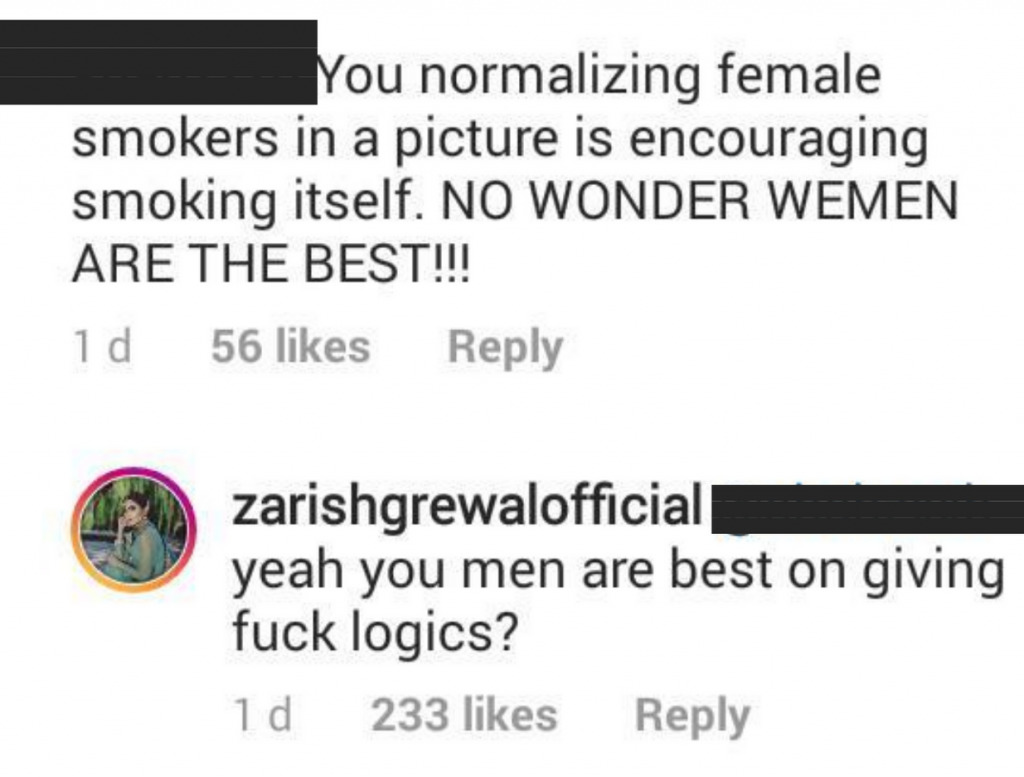 Well, well, what a comeback! SAVAGE.
Even her Instagram bio says 'Smoking the hate away'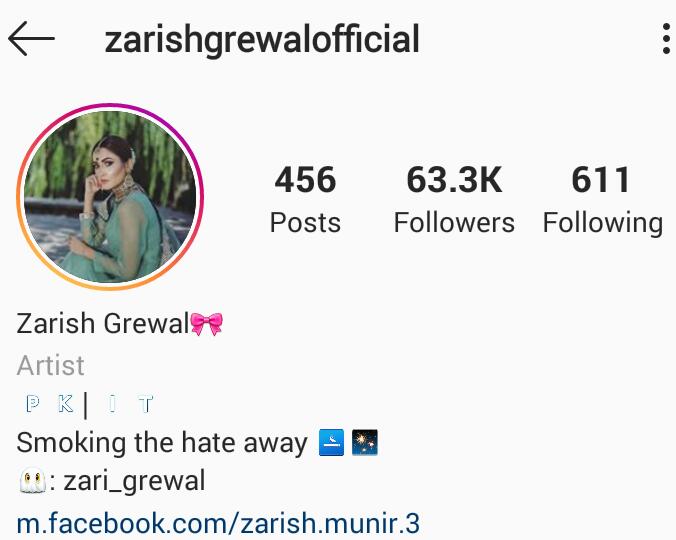 One thing that really needs to be said out loud is that people in Pakistan really need to give women a break! There are more pressing issues than women smoking. Also, just for the record, many women smoke – apologetically. Sorry to burst your little bubble.
While people may consider these public figures a 'public property', they cannot be held accountable for anything but their work. Needless to say, nothing provides one the license to shame her or comment on her personal life.
Smoking is lethal. No matter you are a man or a woman, if you have lungs, it will kill you for sure. Our people really need to stop with the double standards. While some slammed her for her 'triggering' picture, others supported her for shutting down the sexist stigma that our hypocrite society holds.
We do have a history of discrimination when it comes to smoking. A woman does not have to do much in this society to bag herself a plethora of criticism. Moreover, double standards prevail and a woman's success and contributions mean little when the entire focus is always placed on her lifestyle choices.
Previously, renowned Pakistani actors Saba Qamar and Mahira Khan were trolled mercilessly when smoking pictures of them surfaced on the Internet.
What do you think of this story? Let us know in the comments section below.