Sadaf Kanwal and Shehroz Sabzwari's secret wedding left havoc on social media just after a few months of his divorce to Syra Yousaf. However, not only did they handle the matter poorly when it comes to fans and the public, now they have signed for what can be hoped for a little more trolling to come on their way.
The newly-wed is back onscreen
Apart from the chaotic trolls and the wedding bells. Shehroz and Sadaf Sabzwari are coming back on screen and let's just say that the response from the public is both positive and negative.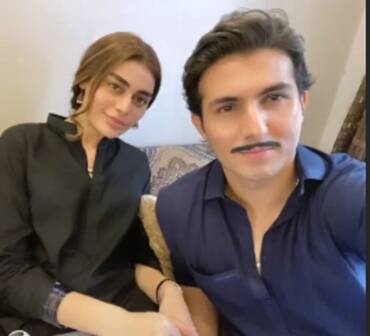 The name of the telefilm is 'Na Ghar Ke Na Ghat Ke' which is a project of TNI productions. The script is written by Faisal Sherazi and the film will also comprise stars like Jawaid Sheikh, Ahmed, and many more.
Sadaf Kanwal and Shehroz Sabzwari are also going to be working on the telefilm and shared exclusive BTS and their fans are in awe. However, always trolling is becoming a part-time activity of stars.
The telefilm will air on ARY Digital
Although the date of when the show will air is still unclear, we are hopeful, it airs real soon. What most of us are hoping is that it is aired on Eid-ul-Adha as a short telefilm for Eid celebrations. The channel on which the show is going to be airing this show is ARY Digital. This was specified by Shehroz Sabzwari himself through his social media accounts.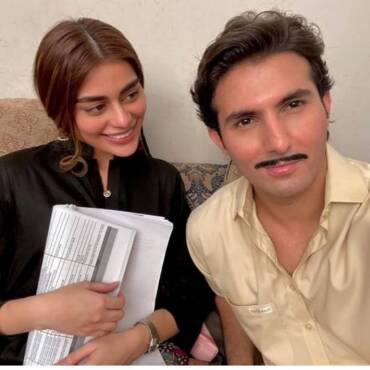 Oddly enough, both the stars have still comments shut, and we sort of don't blame them. Most of the public is still not over how Shehroz Sabzwari and Sadaf Kanwal secretly cheated on Syra Yousaf and then also got hitched just six months later.
Not only is it insensitive but downright cruel. moreover, they felt that the reaction of the public on their stance is also wrong and something that they don't deserve. However, we don't think cheating in any way is right, however, it is also harsh to say that they are being continuously berated on all social media forums.
Lastly, let's hope from the entertainment point of view, their telefilm is a hit and miraculously the public does forgive them in the long run for their mistakes. After all, they are humans, shouldn't they be given a chance as well? And let's just hope that both Sadaf Kanwal and Shehroz Sabzwari also don't make irrational decisions and irrational blunders again.
What do you think of the story? Tell us in the comments section below.