Many nations have progressed with time, but the sick-minded people of this narrow-minded society have always been the same who claim to be pious. As a nation, each individual has put in incredible effort in making this surrounding a cage for all the girls who are breathing or yet to be opening their eyes soon.
Nowadays, the most crucial topic at hand is of marriage where a girl's sake is much more than the guys. Call it values, culture or nature, but a majority of men still judge a woman by her hymen, putting it as the parameter of checking a woman's virginity. Recently, a similar statement was given by man while he divorced his wife.
CAN WE GET ANY LOW THAN THIS?
"larkay ko tu pehli raat he pata chal gya tha kay larki awara hai but he still lived with her for 15 yrs" … divorce justification i heard today

— Margalla Hills (@FrazzKhan) January 21, 2018
There has never ever been discussions about what the husband does but our concept of purity is only applicable to the poor wife who is one day handed over to a man saying I do as he says. The phenomena of having a virgin woman have struck to the physiology of each man who only then consider her worthy of their trust otherwise she is treated as trash. If anyone really wishes to dig in and find out the reasons for it, then let me break it down for you. The number one reason is bad parenting and second is so-called respectable society.
OUR SOCIETY AND HIS PARENTS ARE RESPONSIBLE
Peetna tha aise kumzarfon ko Waheen

— Tooba Hatif Farooqi (@AamAwam) January 21, 2018
AFTER ALL THESE YEARS, WE BLAME A WOMAN WITHOUT HAVING THE KNOWLEDGE OF IT
Because she failed the Virginity Test?!!
Duh. Kuch nahi ho sakta in logon ka.

— Mahoosh~ (@Mishiliciious) January 22, 2018
It's better that instead of blaming a girl for what she hadn't done, we work on our cheap mindsets and get some knowledge regarding this issue. If you think the hymen guarantees a woman virginity; then you're wrong. As per medical science, it can never be told just like that. Make it clear to yourself that not all women bleed during their first intercourse. The amount of hymen can wear away on horseback riding, biking, gymnastics, using tampons, fingering, and masturbation. Some women aren't even born with hymens.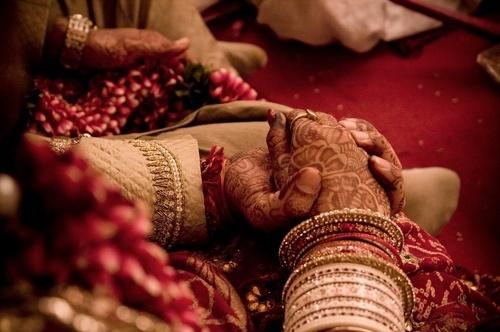 On the ending note, all men should first evaluate themselves under the same standards that they judge a woman for and then question anyone else. Men, don't consider yourself a trophy that everyone is after. Plus, our society also needs to understand that girls are also human so let them live in peace and treat them fairly.
If you liked this article then like, share and comment down below to give us your feedback.